A week ago my husband and I, along with our daughter, flew to Missouri for the celebration of the life of my beautiful, loving mother-in-law, Jeri. Jeri was born in Oklahoma but was raised and spent much of her life in Cabool, Missouri (really), a tiny town east of Springfield. It was a wonderful tribute to a woman who lived her life dedicated to her immediate and extended family and her community. The many relatives who'd enjoyed her kindness through the years spoke of her graciousness. She did the right thing, even when others wondered why. I was lucky to have her as my mother-in-law. She showed her love for me and my daughter (who came into Jeri's life at age seven) in many acts of kindness in her life. One other writers will enjoy is that she was so proud of my having a book published that she bought copies for each of her siblings, whether or not they read much or appreciated humorous mysteries.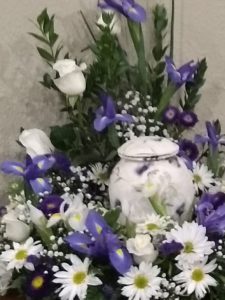 Jeri spent her last years in a memory care center here in Tucson, not her happiest move. She'd had a stroke and couldn't be independent any longer, so my husband and his sister decided she'd have to move here. Even though she was legally blind and couldn't read anymore—her favorite pastime— or listen to music—another lost joy—she was always kind to the staff of the center and always welcomed me with love. She introduced me to the staff (many times!) as her daughter-in-law, the author. Not much more you could hope for in a mother-in-law.
Jeri's death reminded me of an article I wrote some years back about how to write an obituary, so I'm including it here. Now I realize it would be easier to write one after friends and relatives share memories of the departed loved one. For example, a cousin talked about how Aunt Jeri always had lemon drops on hand in her home, something I'd forgotten.  A good obituary provides memories for the bereaved to cherish.
Here's that article:
What to say in an obituary or other tribute
Writing an obituary for a relative or a dear friend or delivering a eulogy are tasks likely to fall to many of us. How can they be done successfully?
The Obituary
To be certain your obituary includes what you want others to remember about you, write it yourself. Only you know what you hold most dear and which accomplishments and amusing stories about your life should be shared after your death. Doing it yourself also saves loved ones the pain and anxiety of writing your obituary.
Writing an Obituary for Someone Else
Funeral homes will provide assistance in writing an obituary, but their employees did not know the deceased and will include only the essential facts – birth, date of death, a list of surviving family and family members who predeceased the person. They may include other vital information, if you provide it, such as military service, education, honors and awards.
It's your responsibility to assure all information is correct. Include the full name of the deceased along with any nicknames. Double check the spelling of survivors' names and cities of residence.
Most newspapers charge by the line for publishing obituaries, so length is a consideration. Given lower circulation, newspapers are desperately seeking new revenue sources, so check before you blithely send off a lengthy obit.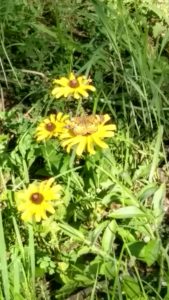 As with any communication, consider the audience. What do you want those who read the obituary to remember about the deceased individual? How would he or she wish to be remembered? Include previous residences in the obituary and consider placing it in a newspaper in that city.
An obituary is not a biography, not a listing of all major life events as they occurred. Sometimes it is better to begin with the person's distinctive character traits or contributions, or to an event that changed the direction of the person's life.
If you are not a family member or a very close friend, consider spending a few moments with the family, interviewing them about what to include and what to omit. Try to add something of the deceased person's personality to the obituary. Someone who went through life with optimism and a sense of humor wouldn't want to be recalled in a totally sorrowful obituary. Someone who found frivolity a waste of time might not appreciate your amusing anecdotes. Use simple language, short words and sentences. Don't be flowery or overly formal.
If you wish, include clubs and service organizations the person belonged to, his or her hobbies, and passions. If a woman took joy in teaching her grandchildren to bake, share that. As in any communication, avoid acronyms or other phrasing readers won't understand.
Include information on where memorial contributions or donations may be made. Also include funeral or memorial service information.
As with any important document, proofread and have someone else proofread it.