Ever walk out of a movie, chuckling at the same time you're wiping tears of emotion from your eyes? That's what it was like for me when my husband and I visited Africa this summer. And each time I tell someone about our marvelous adventure, I fight back tears. It was without doubt the most memorable, rewarding and moving trip in my life.
We spent ten days in Kenya, visiting the staff, students and directors of Caring Hearts High School, in Nguluni. The school is about a ninety-minute drive on bumpy, crowded roads from where we stayed in Nairobi. Our host was Dr. Vincent Kituku, president of Caring Hearts and Hands of Hope, the force behind Caring Hearts High School.
Dr. Kituku grew up in nearby Kangundo, Kenya, and now lives in Boise, Idaho. I met Vincent in Boise through Toastmasters and later edited many of his articles and two of his books.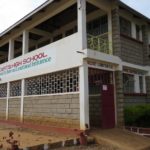 A visit to his native Kenya in 2010, where he saw the horrendous toll AIDS and poverty were taking, prompted him to take a hiatus in his career as a professional motivational speaker and become a fundraiser. When he realized that providing scholarships for girls and boys still didn't help those most in need, he began the quest to buy a boarding school for girls. There they could be safe and nourished.
Kenya is a country of social and economic inequities. According to Unicef, 42 percent of its 44 million people live below the poverty line. Access to basic services such as health care, education, clean water and sanitation, is a luxury for many people. Yet everywhere we visited, we were greeted with warmth and food and entertainment, and usually left bearing gifts.
On our first afternoon at Caring Hearts, the students thrilled us with a remarkable display of talent and energy—singing, dancing and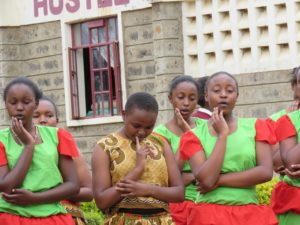 recitations. We heard from their formidable, live-in principal, Miss Pamela, and from other local board members. They,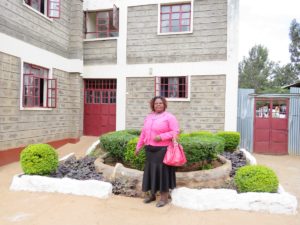 and of course, Dr. Kituku, had inspiring and encouraging words for the girls.
We were amazed at how hard the girls work and by the sheer volume of their course load—11 subjects a day. They rise at 4:30 a.m. to work on personal studies (homework) and are in class or other structured activities, including sports, drama and music, until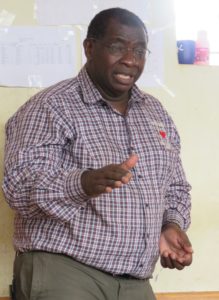 lights out at 9:30. They may even sneak in a few minutes for TV, but I'm not sure when.
Despite their rigorous schedule, these girls are happy—they smile and giggle a lot! One day I served them lunch and couldn't believe I needed to dole out the entire pot of Githeri, a yummy staple of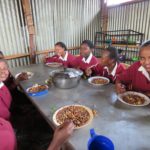 beans and corn, for one table of hungry teenagers. They set me straight.
We spent a morning working in the garden with the students and another collecting trash with them in Nguluni, the nearest community. There the conversation was more relaxed and we got to chat about the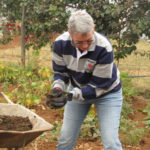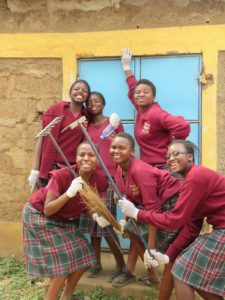 differences between our country and theirs. And laugh a lot. When Mark and I asked one girl to summarize a story she'd told in their opening entertainment—we had a little difficulty hearing and understanding it—she recited it again. When Mark said, "Wow. You're only a sophomore. Imagine when you're a senior—you'll be a star! She smiled with pride and said, "I'm already a star!" And indeed, she, and the other young women we were fortunate to meet, are stars. Stars that represent hope for a country mired in corruption and poverty.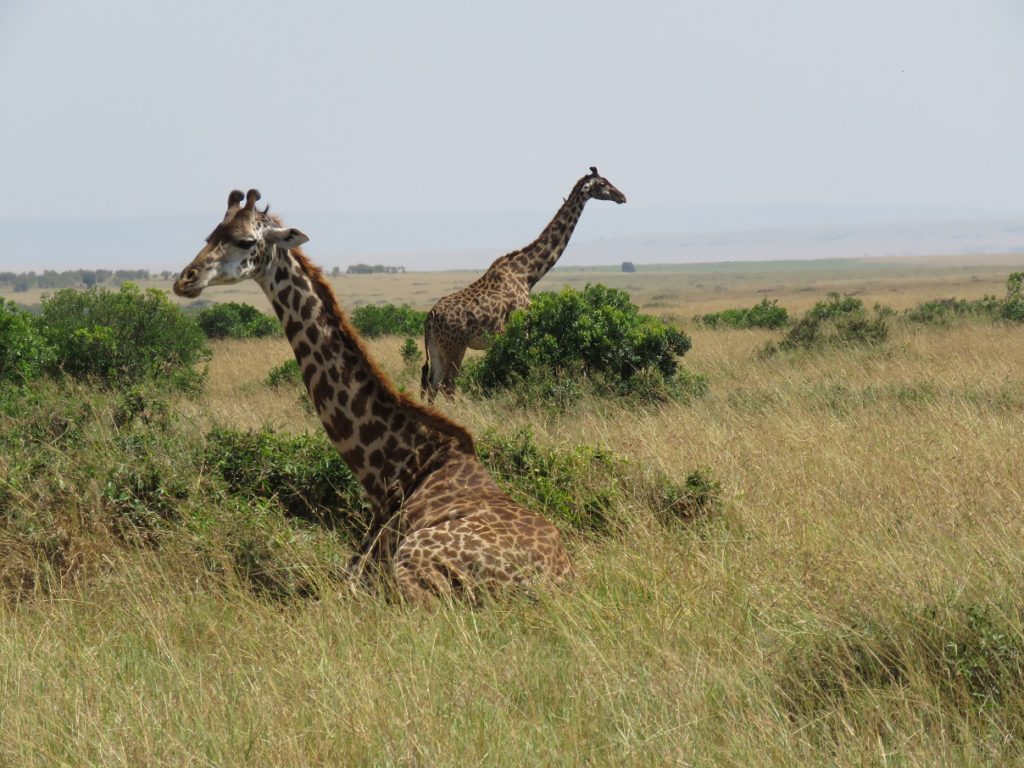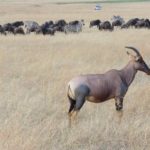 Later our group trekked six long hours by van over yet more bumpy roads to visit the Maasai Mara. The bumps were forgotten as soon as we began to see animals. Lots and lots of them
One day our adventure may be fodder for a novel. Today, it is food for my soul. If you want to learn more about Caring Hearts High School, visit their Facebook page, www.facebook.com/CaringHeartsandHandsofHope.
What about you? Has a trip or a project changed you in a significant way?