Just like the people who pen them, novels in progress (and some in print) are subject to several physical ailments:  flabbiness, sagging middles, lack of tension and tone, and just plain old flatness, no zip.
And as we do for our bodies, certain practices or exercises will help get them into shape. In today's post, I'll give my take on ways to control flabbiness. Possibly because flab has been on my mind (and above my waistline) of late. Next time we'll tackle sagging middles.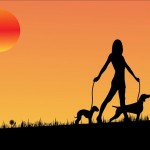 Beware. While walking the dog can help tone you and the dog, what Margie Lawson terms "walking the dog" in your novel can lead to flabbiness and bored readers.
When you include every detail of your protagonist's life, from the alarm's pealing to the kind of shower gel he uses to the cracking of two free range eggs into a cast iron skillet, you're walking the dog. TMI, too much information. And then…and then…and then….sounds like the report of an excited kindergartner, who assumes the listener wants to hear every moment of the day.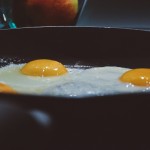 Details are effective ONLY when they provide useful insights into your character's personality or the problem he or she faces. Details mean more when they are specific, and have meaning to your character. Possibly some of the facts in that first sentence told you something about the character, but I would only include it if, say, I wanted my reader to know my protagonist uses iron skillets because he's deathly afraid of using aluminum.
Telling details, as they're often called, tell us something about the character or the scene. Showing the character cutting her food into tiny pieces and moving it around on the plate instead of consuming it provides more insight than her hair color, body type and facial characteristics.
In description, include details that are important to your point of view characters, details that evoke their emotions. Don't just catalog the scenery because you like your setting. Make it count for your characters and it will compel your readers to keep reading.
How much detail do you think works in the books you read and/or write?