I saw the movie "This Changes Everything" last week. Narrated by the author of the eponymous book, Naomi Klein, it painted a powerful and disturbing overview of climate change caused by our pursuit of growth and its resultant pollution. Klein's ultimately hopeful premise is that people, working together, can reduce the impact of pollution through grassroots action. The imagery and the film's message moved me.
I found hope in the full theater and in the volunteers from several environmental groups who handed out information before the movie. I am grateful for those volunteers and have hope that we can take action to combat the deniers of reality.
I also am grateful that President Obama and his advisors are, even if overdue, taking the threat of global warming as seriously as that posed by terrorists.
It's often said that only the rich can afford to be environmentalists. But the effects of global warming will impact all of us, from farmers whose fields are flooded to those with second homes on shrinking, soon-to-be parched lakes. Each of us can take steps to reduce consumption of fossil fuel and slow global warming. Not everyone can afford to convert to solar power or buy a hybrid vehicle, but we can all use compact fluorescents or LEDs and turn off the lights when we leave a room. We can all encourage our utilities to implement alternative energy in their grids. If you have to r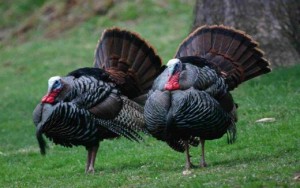 eplace an appliance, buy one with an Energy Star label.
Even eating wisely can reduce global warming. Try buying local products that haven't been trucked for miles. Eat low on the food chain. Meat and dairy production contribute to greenhouse gases, so try a vegetarian meal once in a while.
Which brings me to my recipe! Enjoy, and have a Happy Thanksgiving!
Savory Butternut Squash Tart
The recipe suggests using a tart pan. I find a pie pan works fine. This makes a great meal or a good side dish for leftover turkey or ham.
Start to finish: 45 minutes, depending on your skill at peeling winter squash.
9 inch prepared pie crust (I used to make my own, but have found those by Immaculate Pie Co. an excellent substitute, and a lot faster, if you remember to get it out ½ hour early to soften)
1 ¾ pounds peeled and cubed butternut squash (approx. ½ inch cubes)
3 eggs
¼ cup grated Parmesan cheese
1 tablespoons brown sugar (dark or light)
½ teaspoon dried thyme (leaves, not powder)
1 teaspoon salt
¼ teaspoon ground black pepper
Preheat oven to 350 degrees F.
Unroll pie crust and set it over a 9-inch tart pan with removable bottom. Press the crust into the pan and up the sides. Crimp and remove excess dough. Refrigerate pie crust.
Steam the squash over boiling water, in a steamer basket, covered, until very tender, about 15 minutes.
Transfer squash to a blender or food processor. Process or blend until mostly smooth. Add eggs, cheese, brown sugar, thyme, salt and pepper, then process again until very smooth.
Remove the crust from refrigerator and set in on a rimmed baking sheet. I line mine with foil to save cleanup time. Carefully pour the squash mixture into the crust. Bake for 25 minutes, or until set at the center. (It takes longer if you use a traditional pie pan.) Cool slightly before cutting into slices.
I am grateful for readers, other authors, good food, friends, my dog, my cat, my spouse, my new home, the ability to read and so much more. How about you?